Company
AD&D architecture design and development is a private company established in Dubai in 2011. AD&D combines the creation of architecture and interior design with a way of thinking and research that fosters high-quality design and tailor-made concepts with a very individual client relationship.
The focus is on sustainable, whole life-cycle building concepts implementing 21st century building standards. AD&D works rigorously in scenarios, variations and alternatives with all media available: hand sketches, physical models, drawings, renderings and animations.
By constantly testing the limits of the outcome, the best suited architecture and interior design for any specific location, program and budget is guaranteed.
Objective
Working with the background of an excellent and highly motivated international team new visions and added value are created by internationally recognized intelligent signature design.
Best results will be achieved by executing the whole value creation process starting from feasibility studies and initial site analysis to concept design, design development, site supervision, interior fit-out and project management.
Through academic lectures, exhibitions and international publications, AD&D is actively participating in the global architectural discourse of the 21st century city.
Our

Mission

To create superior and pioneering buildings and services, maximizing cultural and monetary values and sustaining high-quality performance to become the maker of first choice architectural solutions in a modern, globalized environment.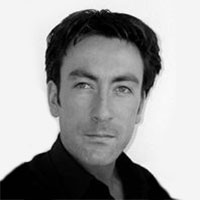 Florian holds a master in architecture degree from both the renowned Southern California Institute of Architecture (SciArc), Los Angeles, USA as well as Institute of Technology (TUB), Berlin, Germany. Being a licensed architect in Germany, his rigorous design approach is to constantly evolve the best design solutions, through the entire design process, from conception to built form.
Florian's experience includes the design for high-rise residential and commercial buildings, public buildings and museums, educational buildings, urban master plans, but also high-end private villas.
Having completed a series of projects in his career, Florian has a wealth of construction knowledge and project management skills to overlook and lead any project of any scale and nature.
Florian regularly participates as guest critic at various universities such as F.L. Wright School, Princeton University, SciArc, Berlin Institute of Technology, UCLA, Woodbury University, American University Sharjah, and IAAC Barcelona.
Awards
Special mention, Young Architect of the Year 2011, ME Architects Awards 2011, Dubai, UAE
Best future residential project, Cityscape 2011, Abu Dhabi, UAE (with DWP)
Best commercial building in the Middle East 2010, Dubai, UAE (with dxb-lab)
3 prize South Hudayriat Island Abu Dhabi, UAE (with dxb-lab)
1 prize University of Sheffield, UK (with Sauerbruch Hutton)
Erwin-Stephan Prize of the Berlin Institute of Technology, Berlin
Grant of The Rotary Foundation, Evanston, USA
Grant of the German Academic Exchange Program, DAAD, Bonn
Special prize Eo Wijers Foundation, Netherlands
3 prize Rudolf Lodders Foundation, Hamburg (with Brigitte Gattringer)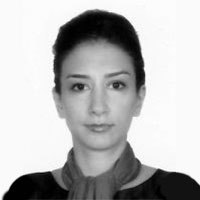 Interior Design Director
Ava Monshi
Ava holds a bachelor of architecture degree from Azad University Tehran, Iran and is equally passionate and rigorous about contemporary, modern interior design starting from initial floor plan layouting to special detailing to supervising fit-out works.
Ava has an immense knowledge on high-end interior finishes materials, their affect and their interplay with natural and artificial lighting. In addition, she is well versed with a huge variety of local and international suppliers in order to enrich any interior design task.
Ava regularly participates as guest critic at various universities such as Zayed University Dubai, American University Sharjah.
Awards
Winner AIIA (American Institute of Interior Architects) award for penthouse design, Dubai, UAE (with Studio M)
---

VIEW PROJECTS GALLERY
---
8th July 2019
Demolition works start for the Macardo project. Live webcam pics can be found here: https://srvpowebcam02.webcamserver.ch/cams/cam1810/image.jpg
31st May 2019
Building permit obtained for the mixed-use Macardo project in Switzerland! Congratulations to the whole team!
21st May 2019
AD&D successfully presents an initial concept design for a 10,000sqft villa in Germany
3rd April 2019
Building permit application documentation for the Macardo project successfully submitted to local Swiss authorities by Plan&Kopierwerk GmbH in a great team effort and in record time
23rd January 2019
AD&D successfully presents the final concept design for the 4,400sqm mixed-use Macardo project in Switzerland
21st January 2019
All documents for the high-end office in DIFC are prepared, coordinated and submitted for building permit application
7th November 2018
AD&D successfully presents initial 3 Options for the mixed-use Macardo project
28th October 2018
Fit-Out contractor is awarded for the 5,000sqft high-end office in DIFC
4th October 2018
AD&D is awarded to design a mixed-use project for Macardo, including a distillery, bed&breakfast rooms and a multi-purpose event space in Switzerland! This is another super exciting project that AD&D is looking forward to!
1st October 2018 Official handing over of the 32,000sqft luxury private villa in Emirates Hills. The interior detailing and the actual execution has turned out world-class!
30th September 2018
Final interior design for the high-end office in DIFC successfully presented to the client. Invitation to tender already out
6th August 2018
AD&D wins an ICONIC AWARD 2018: Innovative Architecture from the German Design Council with the Al Safeena Villas by Kanoo. The awards ceremony will take place on 8th October 2018 in the Pinakothek der Moderne in Munich
https://www.german-design-council.de/iconic-awards-2018-innovative-architecture/
28th June 2018
Completion Certificate obtained from authorities for the 13 new town houses! Final handing over is scheduled within less than a month
18th June 2018
AD&D is awarded the design and supervision of a 5,000sqft high-end office fit-out in DIFC. AD&D is very much looking forward to an exciting new project!
19th March 2018
The 13 new town houses are nearing completion quickly with external façade works almost completed and interior fit-out on schedule
9th January 2018
All stone and ceiling works completed and joinery works well underway at the private villa in Emirates Hills
20th November 2017
AD&D's Al Safeena Villas have been published in German BauNetz: http://www.baunetz.de/cid/5224828
18th October 2017
AD&D wins the Best Architecture Multiple Residence Dubai category at the 2017-2018 International Arabian Property Awards with the Al Safeena Villas by Kanoo
https://www.propertyawards.net/africa-arabia-2017/
25th June 2017
Private villa on the Palm Jumeirah has been successfully handed over to the client
15th April 2017
Breaking ground for the construction of the 13 new town houses in Umm Suqeim
6th March 2017
Interior fit-out works for the 32,000sqft private villa in Emirates Hills have started
28th January 2017 Demolition works on site for the 13 new town houses have started
10th November 2016
Villa Saadiyat Beach final design development approval obtained from TDIC
3rd November 2016
AD&D is shortlisted for the Middle East Architect Awards 2016 in the residential project of the year category for the 11 town houses in Jumeirah
9th June 2016
AD&D is awarded to design and supervise construction of another 5 + 8 new town houses on two adjacent plots in Umm Suqeim
25th May 2016
AD&D is confirmed as speaker for the Master of Architecture Panel as part of The Designer's Forum of the Middle East Stone Exhibition in Dubai
20th March 2016
AD&D has moved into its new office in the Prime Tower, Business Bay
29th December 2015
completion certificate for the 11 town houses in Jumeirah obtained from authorities. Project successfully handed over to the client.
27th August 2015
Villa Saadiyat Beach concept design approval obtained from TDIC
21st July 2015
9 out of 11 town houses in Jumeirah are nearing completion
15th July 2015
Villa Saadiyat Beach concept design submitted to TDIC
2nd July 2015
Facade design new Kanoo HQ on Sheik Zayed Road, client approval obtained
7th June 2015
AD&D is confirmed as speaker for a Big 5 workshop/ lecture on 23rd November 2015 in Dubai
3rd February 2015
Facade design new Kanoo HQ, Dubai presentation to the client
12th January 2015
Superstructure works completed for 9 out of 11 town houses in Jumeirah, Dubai
30th December 2014
Superstructure works completed for private villa in Khalifa City A, Abu Dhabi
17th September 2014
Ground floor slab casted for 9 out of 11 town houses in Jumeirah, Dubai
16th September 2014
Substructure works completed and ground floor slab casted for private villa in Khalifa City A, Abu Dhabi
29th June 2014
Concept design review for a private villa in Saadiyat Beach, Abu Dhabi
6th May 2014
Breaking Ground for 11 numbers of townhouses in Jumeirah, Dubai
13th April 2014
Breaking ground for private villa in Khalifa City A, Abu Dhabi
16th March 2014
Schematic master plan report for a 500,000sqm mixed-use development in Dubai submitted successfully
26th January 2014
Concept master plan report for a 4 star hotel development, close to Dubai Airport submitted successfully